This month sees the third issue of our trilogy about the Industrial Revolution. The focus for the lead article by Velma Dinkley is coal, and its subsequent effect on the iron and steel industry.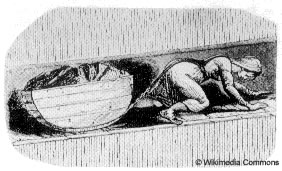 Vicky the Viking has written two articles for us; firstly about discovering her family's mining heritage and secondly the death of her husband's great aunt in an horrific mining accident.
Barbara Dodds writes about the fatal accident of an underground worker and Meridian Line describes the inspiring story of her great great grandfather who was orphaned at the age of eight but rose to become a colliery manager and J.P.
Away from the pits, Guinevere writes about her Allenders who were involved in the iron and steel industry and rkic talks about his connections with the Elswick lead works.
The long awaited publication of the 1911 census caused great excitement on the boards and Velma Dinkley records the findings of some of the members. Moulting Owl writes about how the census solved one of her long standing mysteries while Caroline found herself following the trail of a murderer who had a possible connection with her great great grandfather.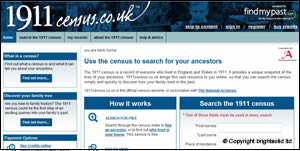 In addition, we have an article from Rosie Knees about her great great grandfather and his military career. This month the Spotlight is on the Community boards of the Family Tree Forum and in particular the areas where photography is important. Once again, we are indebted to Roger in Sussex for providing the black and white illustrations on the front page.