On the night of 2nd April 1911, all over the United Kingdom, the head of each household sat down to complete the schedule sheet, which would make up the 1911 census. In January 2009, this much anticipated resource was released online through The official 1911 Census website, when excited family historians from all over the world were able to view and download these household schedule sheets.
So, what's different about the 1911 census?
Well for a start, what you have is access to the actual schedule sheet which your ancestor completed and signed. This is unlike the previous census returns when their details were amalgamated with others on a sheet by the enumerator. Secondly, it provides more information than previous ones. For the first time it was a requirement to complete the details of how many years couples had been married and how many children they had, together with how many had died. This was to gauge the fertility of the nation, as there were concerns over the fall in the birth rate and the effect of emigration. However it is a useful tool when tracking down our ancestors' siblings.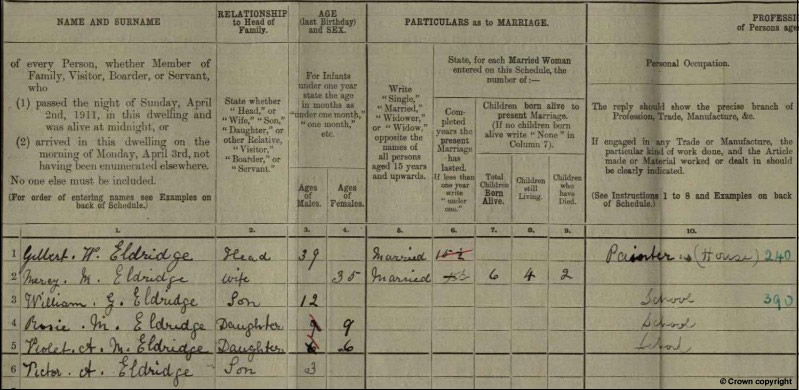 They were also required to complete the industry/service which they worked in. However, one column in particular is blanked off – the one which notes whether someone is deaf, dumb or lunatic etc. This information will become available in 2012, when the 100 year 'secrecy' period has passed.
Many members of Family Tree Forum were involved in the beta testing of the 1911 census release in December 2008, so had a sneak preview of this much anticipated census. Almost as soon as they received their invitation to participate, they were sharing their discoveries on the boards. It was a very exciting time for many members.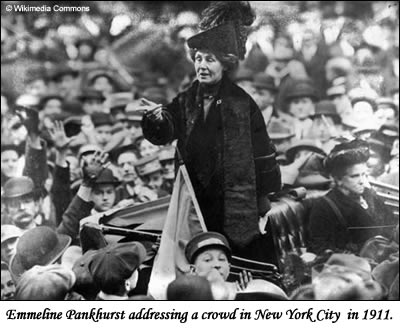 For me, I was able to track down my maternal great grandmother's elusive sister, hoping that it would be the breakthrough in tracing living descendants. Unfortunately, she sadly didn't have any children, so my hopes in that direction have now been dashed. I also uncovered a shocking revelation when I discovered that my paternal great grandmother had given birth to six children by 1911, but had lost two of them including her first born. She went onto lose another, as a baby, just a few years later.
FTF Members told me about their discoveries when I asked them if the 1911 census had provided the missing piece in their family history 'jigsaw puzzle'. For many it solved the mystery of where their ancestors were in 1911. Wendy Pusey's husband's grandfather had died shortly before the census was taken and she knew that his widow had to go out to work, whilst her children were put into care. She was pleased to see that they were together at the time of the census. For Simon in Bucks it solved the mystery of how his widowed great grandmother remarried so quickly after her husband's death – her new husband lived just down the road!
Although for some, the census produced more questions than answers. rkic's grandfather's 'parents' declared no children had been born to their marriage, which showed that their 'son' was in fact adopted. In Viv's case she discovered that two of her great uncles were rather economical with the truth when it came to the details about their marriages. Anne in Carlisle was able to confirm that her grandmother and great aunt were indeed staying in Penzance at the time of the census, as her postcard collection had indicated. Anne wrote about this collection for the May 2008 issue of the magazine: Granny's postcard collection.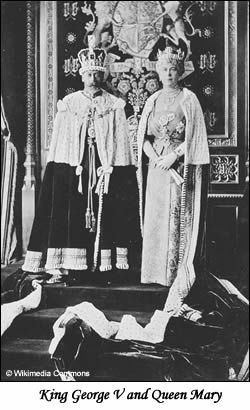 As her ancestors had emigrated to Australia by the time of the census, Macbev thought that it would hold no interest for her. So she was pleasantly surprised to discover that her husband's great grandmother was in fact living in Bournemouth in Dorset on census night. This led her to find the correct death registration. The census also helped Happy Cake find her husband's ancestors – in her case his great grandfather who she had been assured was Irish. The census confirmed that he was actually born in Staffordshire.
Finding her Granny on the 1911 census, prompted Jill on the A272 to take a trip to St Leonards in East Sussex, to find the house where she had worked as a parlour maid. It reminded her of a family story of how her grandmother's employer would hide pennies under rugs to test her honesty and wondered if it was at this property. Other members, Darksecretz, Joanne and Dubonnet lady, discovered relatives they knew nothing about. However the ancestors of Mavis by the Moor and Christine in Herts are still eluding them as they cannot be found on the census. Caroline & Moulting Owl share their stories in this issue.
The 1911 census gives us a 'snapshot' of our ancestors' lives in 1911, but what was their world like?
The Victorian age had ended 10 years previously with the death of Queen Victoria on 22nd January 1901. Her son and successor Edward VII died on 6th May 1910, so by the time the 1911 census was taken, George V and his wife Queen Mary were on the throne. Their coronation took place at Westminster Abbey on 22nd June 1911. However, society still held the same Victorian ideals and values.
While industrialisation had greatly reduced the number of men working in agriculture, woman were still expected to leave school and go into domestic service, just like their mothers and grandmothers before them. Some woman were going to university and getting into male dominated professions, but these were still a rarity.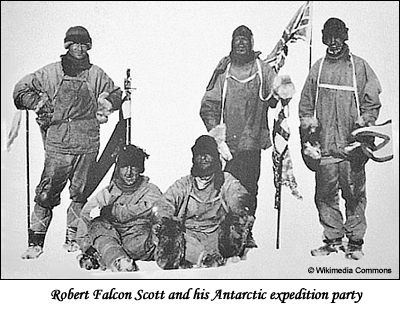 Yet these old ideals and attitudes were starting to be questioned, and women in particular began to strive for equal rights including the right to vote. Woman's issues had started to be raised from the mid 1800s, but at the beginning of the 20th century their efforts became more co-ordinated with the formation of the Women's Social and Political Union by Emmeline Pankhurst and her daughters, Christabel and Sylvia, in 1903. The Pankhursts and their supporters, who the media referred to as 'Suffragettes', took ever increasingly drastic steps in their pursuit of sexual equality. They organised rallies and chained themselves to railings for example and this continued throughout 1911. Many members were arrested and some went on hunger strike during their incarcerations. The authority's policy of force feeding these women led to public support for their plight. Although the arson and bomb attacks of militant splinter groups had the opposite effect. Many Suffragettes boycotted the 1911 census, by staying away from home and attending all night parties. So if you can't find a female member of a household, then this may be the reason why.
It was a time of technological achievements and man's belief in his power over nature. On 31st May, the hull of the second of the White Star Line's Olympic class liners, the 'Titanic', was launched from its giant gantry at the Harland and Wolff shipyard in Belfast. Just two weeks later, her sister ship the 'Olympic' made her maiden voyage from Southampton with Captain Edward Smith at the helm. Construction of the last of the series, the 'Gigantic', later to be called the 'Britannic', began that November. You can read about the Titanic's story in the April 2008 issue of the magazine: R.M.S. Titanic.
It was also the year of Robert Falcon Scott's ill-fated expedition to the South Pole. Roald Amundsen reached the pole, on 14th December – over a month ahead of him. Scott's party all perished on the return journey.
Perhaps these were a portent of events to come, as the dark clouds of world conflict loomed ever closer. It would be World War One, killing and maiming thousands, which was the catalyst for social and political change, which would totally change our ancestors', and indeed our, lives.
What thoughts would have been going through their minds as they were completing the census schedules on the night of 2nd April 1911, having to be painfully reminded of all those children who had predeceased them? No doubt they had the same hopes and feelings as we do now, but with the benefit of hindsight, we now know what the future held for them. I wonder whether in 2109, our descendants will be thinking the same of us…
Velma Dinkley
© Velma Dinkley 2009