The Allenders or, as I prefer to call them, "my" Allenders, have become a bit of a running joke with my genealogist friends. Whenever two or more of us are gathered I manage to mention them, to accompanying groans. They aren't actually mine but belong to my husband, although I have adopted them. The history of the Allenders reflects the history of the iron and steel industry in many ways. Wherever they are in the 19th century there will be iron or steelworks nearby.
Elsie Allender was born in 1893 in Rogerstone, Monmouthshire. On her birth certificate her father Solomon is described as a stock-taker in a steelworks. The family are also in Rogerstone on the 1891 census, where Solomon's occupation is given as forgeman, aged 32. He was born in Wrockwardine Wood, Shropshire.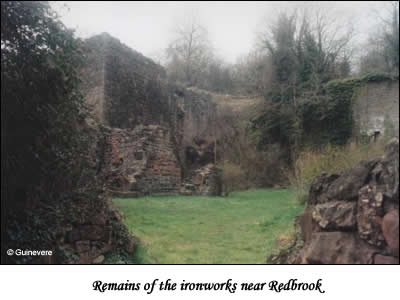 Solomon's unusual name has made him quite easy to find in censuses, which is a very good thing, because the family moved around a lot. In 1881 he and his siblings are living in Attercliffe cum Darnall, York with their parents, Edward and Rebecca. Edward is an ironworker. Edward remained in Yorkshire when his sons, Solomon and Thomas, moved to Rogerstone and in 1891 he is an innkeeper. I can only speculate that the steelworks closed and Solomon and Thomas had to move to where the work was.
Thank goodness for Ancestry and indexed censuses. I could have spent years at the LDS Family History Library ordering census films in an attempt to find the nomadic Allenders. In 1871 and 1861 Edward was an ironworker in Shifnal, Shropshire, the place of his birth. Also living in Shifnal were his parents, William and Jane. William was also a forgeman as were Edward's brothers and almost every other male in Shifnal. The family were there in the 1851 and 1841 censuses.
William Allender gave his place of birth as Redbrook, Monmouthshire, and I was able to find his baptism in Newland church (known as The Cathedral in the Forest) on July 7th, 1805. He was the son of George, a forgeman, and Rachel. I have been to Redbrook and seen the remains of the forge there. It closed in the early 1800s, which explains why George and Rachel's youngest child was born in Llangattock, where George is again described as a forgeman.
George and Rachel had 16 children (that I have found) and gave some of them some interesting names. It took a while to find their baptisms, and some are still missing, as George and Rachel moved around quite frequently. George is always described as a forgeman in these records. Their children were:-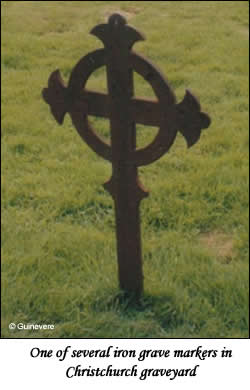 Rachel, 1791, Hartlebury Worcs
Eleanor, 1792, Aston-juxta-Birmingham
Letitia,1793, Stourport, Worcestershire
George, 1795, Dudley, Worcester
Solomon, 1797, Lydney, Monmouthshire
Charles, unknown, buried in Redbrook, 1804
John, 1799, Hartlebury, Worcs
Patience, unknown, buried in Aston-juxta-Birmingham,1828
Job, unknown, buried in Redbrook, 1804
William, 1805, Redbrook, Monmouthshire
Martha, 1807, Redbrook, Monmouthshire
Charles, unknown, buried Redbrook, 1809
The wonderfully named next three:-
Shadrach, 1809, Newland, Forest of Dean
Meshech, 1812, Newland, Forest of Dean
Abednego, 1813, Newland, Forest of Dean
How could George and Rachel follow those names? Like this:-
Nebachadnezar (sic), 1816, Llangattock juxta Caerleon, Monmouthshire.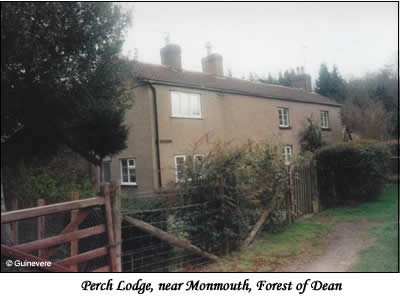 The majority of the sons moved to the Black Country, Shropshire or Aston juxta Birmingham, where they continued to work in iron or steel. Nebachadnezar died of dropsy in Aston in 1839, he was a frying pan maker. In 1841 father George was living with Shadrach in Aston, still working in the iron industry. He returned to the Forest of Dean, perhaps to live with his son Solomon, where he died in Perch Lodge in 1848 and was buried in Christchurch graveyard. Solomon had 'married well' and was a grocer in Monmouth.
George had been baptised in Aston in 1768, the son of William and Rachel. William, a forgeman, was baptised in Bream, Forest of Dean, in 1745. His father, another William, was baptised in Alvington, Forest of Dean, in 1711, the son of William and Mary.
My search for the Allenders has thrown up an interesting mystery. I imagine our Solomon's father Edward named him after his uncle Solomon, the only one in the family with any money to speak of.
The families' choices of unusual names have been a real bonus in my research, but I nearly headed off on the wrong trail. While searching for my Philpotts in the parish records of Blaenavon, a few miles from where the Forest of Dean Allenders lived, I found the baptism of a Solomon Allender to William and Hannah in 1825. Solomon's father was an iron puddler at Blaenavon.
As yet I have found no connection between this family of Allenders and "my" Allenders. I have traced them back four further generations to Aston. These Allenders and "my" Allenders were often living in the same place, or within a few miles of each other, and working in the same industry, yet I have not been able to connect up the two families. Instinct and logic tell me they must be connected but I haven't been able to do it.
Guinevere
© Guinevere 2009