We lead this issue with our new 'My Town' feature. Rosie Knees has written about her home town of Newark, which has a fascinating history right back to Roman times.
We also continue the family treasures theme. Sue from Southend and Joan of Archives tell us about the stories behind their particular family heirlooms.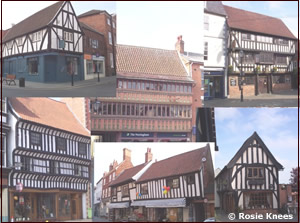 For the Occupations Section, we look at the largely forgotten craft of the wheelwright and blacksmith, who both played an important role in keeping the population moving before the coming of the railways and the era of motorised transport.
Velma Dinkley and jemima puddleduck write about their wheelwright and blacksmith ancestors, whilst Caroline shares her discoveries, gleaned from newspapers, about her great x2 uncle who owned a horse and carriage repository, and Lynn The Forest Fan tells us about her research into her 'Smith' ancestors.
We also have articles from kathsgirl.48, who shares with us her emotional story about how she reunited a family, from Guinevere who explains how she found a new living relative, and from Delightful Dukkie who continues her story about German migration, which she began in the January issue.