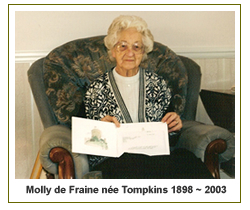 The October edition leads with a collection of memories of members' grandparents.
The theme was inspired by a thread within the Community Boards and then other members were approached to expand on their contributions to the thread.
We have articles from Olde Crone Holden and Merry Monty Montgomery who tell us about some of their more unusual connections in their Family Tree as well as Joy Dean's story about visiting her ancestral roots in Suffolk.