Welcome to the August 2009 issue of FTF Magazine which marks our second anniversary, as well as the start of Volume Three. We've come a long way from our first issue, but all wouldn't have been possible if it wasn't for our wonderful contributors. So a big "Thank you!" to them.
With the schools finished for the summer and August being the traditional time to take a holiday, we thought we would make this the theme for this month. We look into the origins of holidays at home and abroad – from the 18th century seawater bathers, to Thomas Cook's tours of Europe.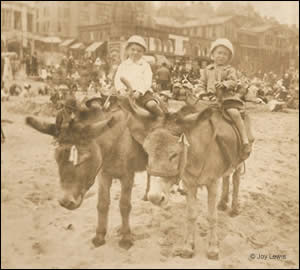 FTF member, Astro Lady, asked for members to share their memories of their summer holidays, and Jenoco has written this up into an article which will no doubt bring back happy memories for many readers. geordiegirl and Chrissie Smiff also tell us their memories of their childhood seaside holidays.
Guinevere delves into the history of Barry Island and shares her happy memories of the resort, while Marjorie Dawn provides us with a fascinating insight into a seaside holiday from the 1880s, as well as from her childhood in the 1930s.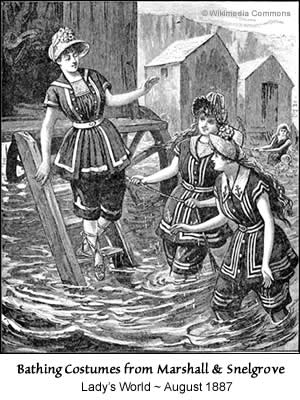 No summer holiday is complete without ice-cream, and, most appropriately, the family treasure this month is a hand-made brass ice-cream wafer maker. Anne Brown tells us its story.
New FTF member, ofap1, shares his ancestor's poetry and the stories behind it, and Just Barbara delves in the dark world of death in the Victorian era.
We hope you enjoy the read. We'll be publishing quarterly from now on, so will be back in November. Have a wonderful summer and hopefully the weather won't put too much of a damper on your plans!
The Editors