The brewing industry theme of this issue was suggested back in April by Family Tree Forum member, Margaret in Burton, who was appalled at the announcement that the Coors Visitor Centre, the museum of brewing in Burton upon Trent, was to close this summer.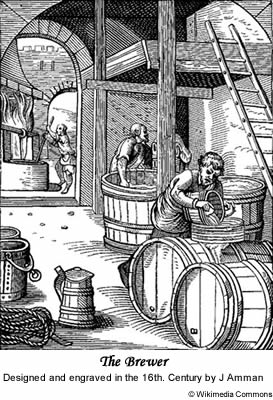 The museum opened in 1977 in the joinery shops of the Bass Brewery, to mark the company's bicentenary, and holds a wealth of artefacts, all serving to bring Burton 's proud heritage to life. The closure has been a sad blow to the town and efforts to reopen it are still ongoing. Most of the photographs illustrating Margaret's group of articles were taken at the museum before its closure
Whilst researching her family, Velma Dinkley had experienced some bizarre coincidences and spooky happenings. She wanted to know if she wasn't alone, and what with Halloween approaching, thought she'd ask the members of FTF for their spine-chilling tales. Members share their stories in this issue.
Continuing the 'Family Treasures' feature, Jessbowbag explains why one particular ornament in her garden is very precious to her.