Once again, the November issue has a military theme, this time particularly looking at World War Two.
Our lead article comes from Janet, who vividly describes her childhood in Devon during the war, Chrissie Smiff tells us of her husband's wartime experiences as a child in Wales, and Jill Harwood describes the life of local children and evacuees in Haywards Heath through the log books of St Wilfrid's CP School. anniern describes the part played by one of her mother's cousins in the struggle to keep the nation fed, while in the meantime, Len of the Chilterns was serving in the Army.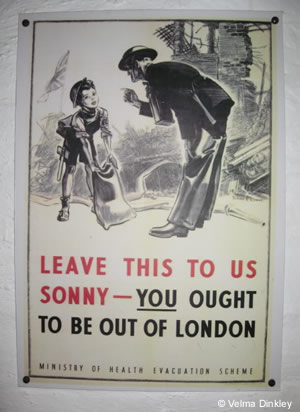 Simon writes about his great uncle who served in both World Wars, Velma Dinkley writes about Newhaven Fort and its role in defending the English coast, and also tells us about a very special clothes brush which belonged to her grandmother. We have an article about the Halifax explosion in 1917 from jenoco and jennie tells us about a member of her husband's family who was awarded a Victoria Cross in World War One.
This, the 30th issue of the magazine, will be the last in this form. Since the first issue, we have published almost 500 articles by 135 different authors, many of them contributing more than one. We would like to thank them all, since without them there would have been no magazine!
Velma Dinkley, Caroline and jenoco