Welcome to the first issue of 2009, in which we are focusing on the medical profession, as well as looking at mental health and the lunatic asylums.
Bo the Bodger has been able to trace her long line of medical ancestors back to the late 18th century and Mary from Italy has discovered an Army surgeon, who was in Boston, Massachusetts, at the time of the American Revolution.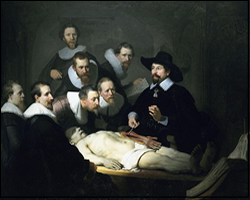 We have stories about nursing ancestors from Chrissie Smiff and anniern, and Merry Monty Montgomery recalls her late aunt's first experience of the use of Penicillin, as well as writing about Bedford Pierce, a pioneer in the treatment of the mentally ill.
This month we focus on the hospital at Stoke Mandeville and Geraldine delves into its history.
Velma Dinkley reports on the recent release of records from the Victorian period for Broadmoor Hospital in Berkshire and of the exhibition of artefacts at Reading Museum, as well as writing about her relative who was terrified of the asylum.
Guinevere brings us the sad story of her ancestor who was committed, and Little Nell explains how she discovered her connection to 'The Mad Pork Butcher', Jacob Isenschmidt, the man arrested on suspicion of being the Whitechapel Murderer in 1888.
For the family treasure feature, jennie tells us why a ship's compass, which has recently come into her possession, is very special to her.
We hope that you enjoy reading the stories this month and that they inspire you to research similar ones in your family history.