Welcome to the Christmas issue of FTF Magazine. This month we are focusing on the acting profession and featuring stories about members' theatrical ancestors.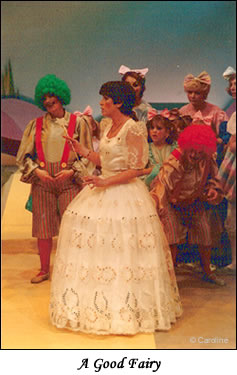 Georgette looks into the history of the profession from its humble Mediaeval beginnings through to the spectacle of the Victorian theatre and the 20th century, whilst Marjorie Dawn examines the history of the pantomime. Look very closely and you may spot a familiar good fairy! The acting profession is renowned for its uncertainty, so Velma Dinkley tells us why the union, Equity, is important to the industry. She also looks at the life and works of Charles Dickens, the author of 'A Christmas Carol'.
After whetting our appetites last month, samesizedfeet brings us her dramatic dynasty of theatrical ancestors who were the celebrities of their time, and Merry Monty Montgomery shares the story of her distant relation, Annie Horniman, the founder of the repertory theatre movement. We also have stories from Ann from Sussex, perth tiger and Chrissie Smiff.
As genealogists, we are often asked if we have discovered a famous relation. quiffdo was able to make a connection to the actor, writer and director, Sir Bernard Miles, while jennie was able to confirm that her husband was related to Sam Hardy, the early 20th century England goalkeeper. We also take a look at Glyndebourne, home to the annual opera festival, and Gwynne explains why a piece of lava is so very special to her.
Wishing all our readers a very Merry Christmas and a Happy New Year!
The Editors