If anybody is asked to name a book connected to Christmas, then I think that most people would say 'A Christmas Carol' by Charles Dickens. The novel was first published just before Christmas 1843 and was an immediate success. At the time festive traditions were in decline and it was said to have redefined the meaning of Christmas.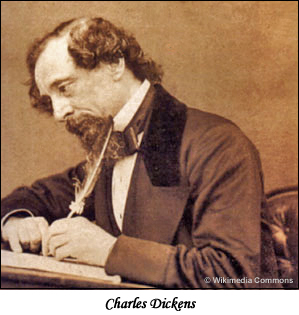 It centres on the character of Ebenezer Scrooge, a mean old miser who, in the course of one night, is visited by the ghost of his late business partner, as well as the Ghosts of Christmas Past, Present and Future, who show him the effects of his greedy and selfish behaviour on others. They bring a warning that, if he doesn't change his ways, he will walk the earth eternally after death. He will be invisible among his fellow men, burdened with chains, seeing the misery and suffering he could have alleviated in his life, but would now be powerless to intervene.
Of course, the story has a happy ending as Scrooge reforms to become a kind and generous man, encompassing the spirit of Christmas and Charles Dickens' interest in social reform and the plight of the poor.
So, who was Charles Dickens and what had influenced his recurring theme of social injustice?
Charles was born on 7th February 1812 in Portsmouth, Hampshire, the son of navy pay clerk, John Dickens, and his wife Elizabeth. Charles' birth is recorded on the International Genealogical Index (IGI).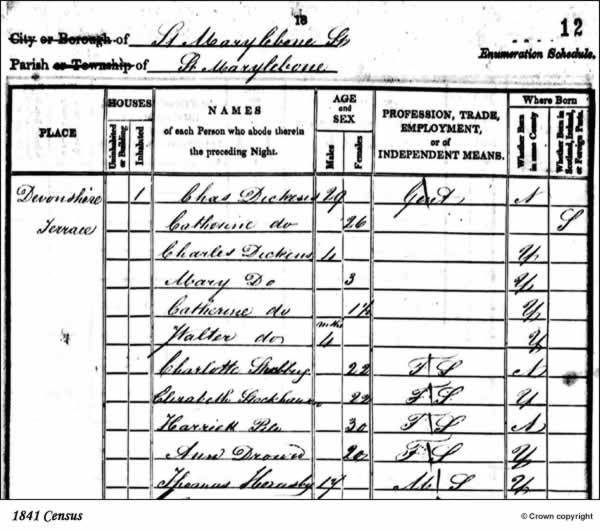 When he was 5 years old the family moved to Chatham, Kent, where his father worked in the cashiers office of the dockyard (November 2008: Chatham Dockyard) and remained there for 5 years, moving to Camden Town, London, in 1822.
The family was moderatively wealthy and Charles received a private education. However his father entertained way beyond his means and was consequently sent to Marshalsea Debtors' Prison, where the rest of the family, apart from Charles, joined him. Charles would later feature the prison in his book 'Little Dorrit', which was serialised from December 1857.

At the time of his father's incarceration 12 year old Charles was working at Warren's Blacking Warehouse in Charing Cross pasting the labels onto jars of shoe polish, whilst lodging with a family friend, Elizabeth Roylance, who would later inspire the character of Mrs Pipchin in his 1840s novel 'Dombey and Son'. He later lodged with the family of an insolvent court agent who inspired the creation of the Garland family in his work 'The Old Curiosity Shop' (serialised 1840/1841).
It was a legacy from John Dickens' grandmother which enabled the family to leave Marshalsea Debtors Prison. Although Charles continued to work at Warren's, he eventually was sent to Wellington House Academy in North London. He started work as a clerk in the law office of Ellis and Blackmore in 1827, and worked as a court stenographer and qualified for admission to the Bar, but it was his time spent amongst the working classes which greatly influenced his future work.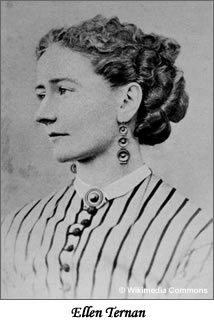 However, it was his experience of the legal profession (as well as its adverse affect on the poor) which influenced his works:- Nicholas Nickleby (serialised 1838/1839), Dombey and Son and Bleak House (serialised 1852/1853).
In the early 1830s Charles become a political journalist, working for the 'Morning Cronicle', reporting on Parliamentary proceedings, as well as election campaigns from around the country. He wrote humourous sketches under the pen name of 'Boz' and it was this that led to the publication of his first novel 'The Pickwick Papers' in 1836.He married Catherine Thompson Hogarth the same year. They had ten children, with the first, known as Charles Dickens Jr, born in 1837, just a few months before the introduction of Civil Registration.
In 1836, Charles became the editor of 'Bentley's Miscellany', where he remained until 1839, whilst continuing his literary career producing popular works such as 'Oliver Twist' and 'Nicholas Nickleby'.
By the time of the 1841 census Charles, Catherine and four of their children (all under the age of 5) were living in Devonshire Terrace, Marylebone, London, with Charles described as a 'Gent'. The household included five servants and one does wonder if they gave inspiration to any one of his many characters.
The 1840s were a time of international travel for the Dickens family, as they travelled to America and Canada, with him giving lectures and raising support for copyright laws. Their trip inspired the travelogue 'American Notes for General Circulation', as well as his novel 'Martin Chuzzlewit'.
The family lived briefly in both Italy and Switzerland although, by the time of the 1851 census, Charles was recorded as a visitor in the household of Robert Davey, a medical practitioner of 34 Keppel Street, Bloomsbury, London, whilst Catherine is recorded as lodging in Great Malvern.
Their older children were boarders at various educational establishments, with the eldest, Charles jr, described as a boarder at the prestigious Eton College.
The younger ones (including their 8 month old daughter, Dora, who died shortly afterwards) were recorded as living at the family home in Marylebone, along with a cook, a wet nurse and a nurse. An impressionable emunerator has rather proudly described them as the children of 'C Dickens'.
It was during the 1850s that Dickens produced some of his greatest works, including 'Bleak House', 'Hard Times', 'Little Dorrit' and 'A Tale of Two Cities', and was subsequently able to purchase Gad's Hill Place in Higham, Kent, which he had first seen as a child. However, his personal life was far more turbulent as he was linked, through his growing interest in the theatre, with the actress, Ellen Ternan, which led to his separation from his wife in 1858, although social stigma prevented them from divorcing.
His novel 'Great Expectations' was published in 1861 and, at the time of the census, the family was living at 3 Hanover Terrace in Marylebone, with Charles described as an 'Author, Novelist, Essayist and Editor', and Catherine conspicuously absent. Rather interestingly, her sister, Georgina Hogarth, was installed as housekeeper. Ellen Ternan is recorded as living with her parents nearby.
Whilst returning from France with Ternan in June 1865 Dickens was involved in a railway accident at Staplehurst in Kent, which resulted in ten fatalities. Thankfully for them, their first class carriage was the only one to remain on the track, whilst the others fell from a viaduct, which was under repair, into a brook below. He managed to avoid the inquest, where, if the fact that he had been travelling with his mistress had become public, a scandal would have resulted.
However, although he was uninjured, the accident was to have an effect on the rest of his life. He completed 'The Mutual Friend', the manuscript of which he retrieved from his first class carriage, and wrote the ghost story inspired by the tragedy, 'The Signal-Man'.

Despite his declining health, he toured Britain and America giving public readings of his novels, continued his keen interest in the theatre, and despite collapsing from a mild stroke in 1869, began work on his last (and unfinished) novel 'The Mystery of Edwin Drood'.
On 9th June 1870, five years to the day after the crash, and after spending a whole day writing, he suffered a fatal stroke at his home at Gadd's Hill Place.
Charles Dickens' tomb is in the Poets Corner of Westminster Abbey and bears the inscription:
"He was a sympathiser to the poor, the suffering, and the oppressed; and by his death, one of England's greatest writers is lost to the world"
Velma Dinkley
© Velma Dinkley 2008