My journey into the theatrical world started when my new found grandad came to visit me for the first time. After he saw my mother for the first time in 42 years, we went out for drinks to catch up on what each had been up to. Now, there's never a good time to interrupt in a situation like this to ask about family history, but I've never been one to let an opportunity slip by. So off I went asking the questions that I'd been dying to ask since he arrived.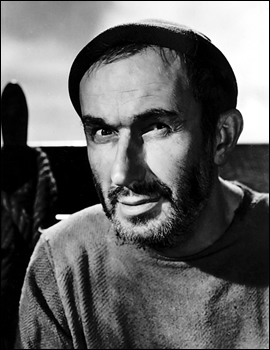 As I found out the basics of my elusive maternal line, such as my great grandparents' names, as well as uncles and aunts I had never known about, the conversation turned to family stories on his side of the family. One of which was that the mother of the former prime minster, Harold Wilson, was an Ethel Seddon, who was a member of our Seddon family. This is a story I've yet to confirm.
However, the most interesting story he told me was that we were related to Sir Bernard Miles, the English actor, writer and director. Now trying to confirm this link has been difficult and daunting, as well as exciting. After all, the reason why I started family history was for challenges such as this!
I started getting every scrap of information I could on Sir Bernard and his family, in the hope that a name would jump out at me. After about three days of searching, I was still drawing a blank, so decided to take a break and concentrate on the information I had been given concerning my maternal great grandparents, hoping that it would shed some light on the situation.
My great grandparents were John Seddon and Annie Reynolds, so I started to search for both of their births, on the BMD indexes on Ancestry as I knew where each were born and also knew their exact dates of birth. I ordered their birth certificates through the General Register Office and waited impatiently for the postman to arrive.
When they finally dropped through the letter-box, I ripped open the envelopes feeling sure that it would be the day when I cracked the mystery. However the names of their parents recorded on the certificates did not provide any more clues.
My great grandfather's parents were John Seddon and Ellen Halliwell, and my great grandmother's were James Reynolds and Mary Griffiths. John's occupation was described as a 'bread carter', and James occupation as a 'doubler', so no help there either.
At this point my enthusiasm was started to wane, but I still had a few ideas to go on. So I set about finding out where Sir Bernard's children lived and if it was possible to make contact with them, in the hope that they could perhaps help me make the connection.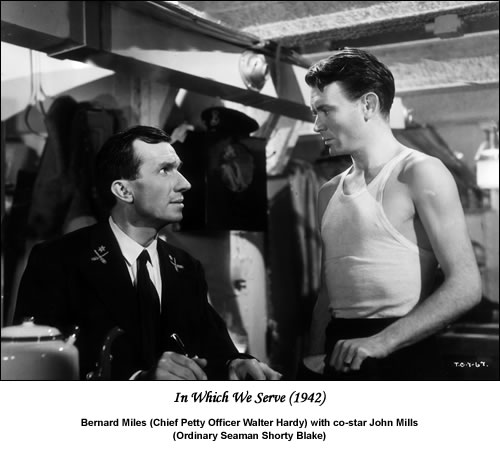 I posted a request for help in contacting his children on our wonderful site, Family Tree Forum, and low and behold our very own Heather Positive Thinker just happened to live in the next village to his son, and by sheer coincidence, her husband had done work for him!
Heather very helpfully put me in touch with him through the company he worked for. So I sent off an email to the company asking for him to respond personally. I received his reply later that day asking for me to ring him at home that evening.
During the telephone conversation he told me that, Jean, a friend of the family had been researching Sir Bernard's ancestry and would almost certainly be able to help me with my questions.
It was getting a bit late, so I left it to the next day to ring her, but when I did speak to Jean she was very helpful. After I reeled off a few surnames to her, she stopped me and told me that my Griffiths surname was the connection.
As it turned out, my great x2 grandmother, Mary Griffiths, was the daughter of Jane Fletcher, who had another daughter called Barbara, who was Bernard Miles' mother.
So in short my great x2 grandmother, Mary Griffiths, was Sir Bernard's aunt.
Sir Bernard, was the son of a farm labourer and was born in Uxbridge, Middlesex, on 27th September 1907. He entered the theatre in the 1930s and was soon appearing in films, in particular those of the patriotic genre during the Second World War, such as the 1942 film 'In Which We Serve', a still of which is shown above.
His talents continued to be in demand in the theatre and in the cinema after the end of hostilities. His pleasant rolling bass/baritone voice became a popular choice for voice-overs, including the 1960s television advertisement for Mackeson Stout in which he said the famous line, "It looks good, tastes good and by golly it does you good".
He was also a writer and director, opening the Mermaid Theatre in Blackfriars, London, in 1959. He was knighted in 1969, having received a CBE in 1953, and was granted a life peerage in 1979, making him 'Baron Miles of Blackfriars'. He died in Yorkshire on 14th June 1991, aged 83.
Jean provided me with a newspaper cutting from the early 1970s of when he paid a visit to Mary and Barbara's sister Hannah, who was 85 years old and living at a residential home in Wolverhampton at the time.
Sir Bernard was in the area so decided to visit his elderly aunt, although he had some problems trying to locate her. When he did eventually arrive he brought gifts of "a shawl made by his wife, one of his records, some family photographs and a bottle of an 'alcoholic beverage'".
Special thanks to Jean, who has been researching Sir Bernard's ancestry and helped me make the family connection.
quiffdo
© quiffdo 2008