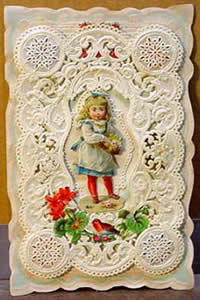 In this issue, FTF Magazine sails across 'the pond' to focus on North American research. Mary from Italy delves into American history with her article 'Treason, Espionage and High Society', while Christine in Herts and Ann from Sussex trace their elusive grandfathers in America. Guinevere finds out where an American relative fits into her family tree and Trish@Somerset tells the story of a Canadian Home Child.
For the 'My Town' feature this month, jenoco looks into the history of her home city of Vancouver, which is soon to host the 2010 Winter Olympics.
We also have a feature on St. Valentine's Day, with stories from kylejustin, angelina and Velma Dinkley tying in with that theme. Jill on the A272 provides this month's family treasure and Lynn the Forest Fan tells the story of her fireman ancestor.
We hope you enjoy reading this issue. Please let us know if it has helped you trace your North American ancestors. Perhaps we can feature their story in a future issue of the magazine.
Starting points for your research from The Family Tree Forum Reference Library:
Canada Central America United States of America The Caribbean