I would like to tell you about Grannie's cousin Bobby and how we nearly lost him twice. Bobby was Company Sergeant Robert Hamilton D.C.M. M.M. and was killed in action on the 23rd March 1918, aged just 22. In the three years from him joining up at 19 to his death, he had risen from a private to a company sergeant major and won both the Military Medal and the Distinguished Conduct Medal.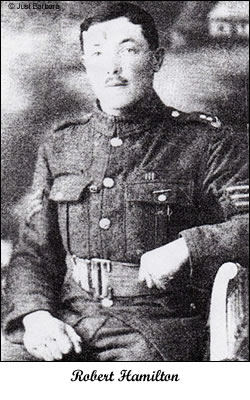 In the London Gazette of 28th March 1918 it was stated:-
"For conspicuous gallantry and devotion to duty. During an attack he captured an enemy machine gun and three of its crew single handed. While holding the line during the following days he rendered valuable assistance in reorganising the company and getting forward supplies of bombs and ammunition, on several occasions under fire. His example and cheerfulness throughout were magnificent"
Many of his contemporaries thought that the D.C.M. should have been a Victoria Cross. Nowhere does it mention that he was on his way back to England to be commissioned as an officer when volunteers were asked for to go back to the front to push back a great German attack. He of course turned round and went back… to his death. A friend said, "Bobby was the bravest man I ever met. The bravest man who ever stood in a pair of boots".
This boy who served in the Derry Cathedral Church Lads Brigade has no known grave, but is remembered on panel 38-40 of the great memorial at Pozieres, in France.
We lost him then and most of the family got on with their lives and forgot him. Then about a year ago, a cousin going through the Commonwealth War Graves Commission's records found him again. A relative from another branch of the family had his medals and the letter from a pastor at the front who knew the family in peacetime as they had worshipped at the cathedral.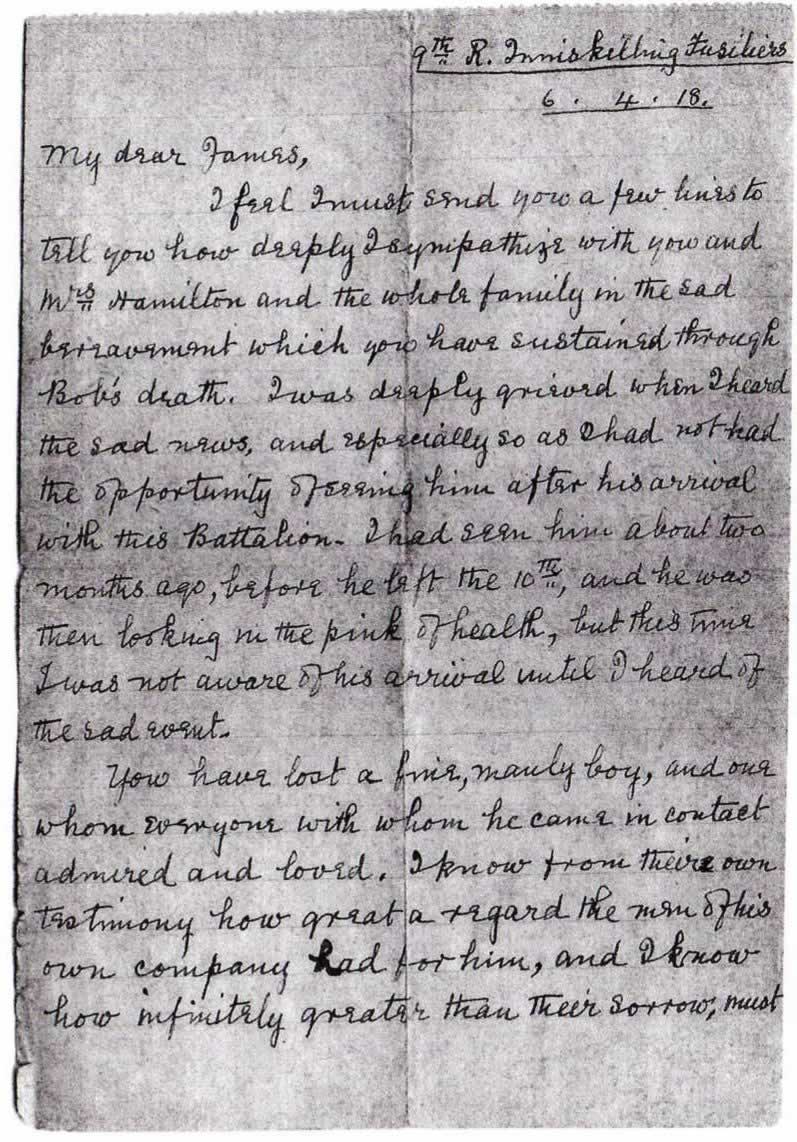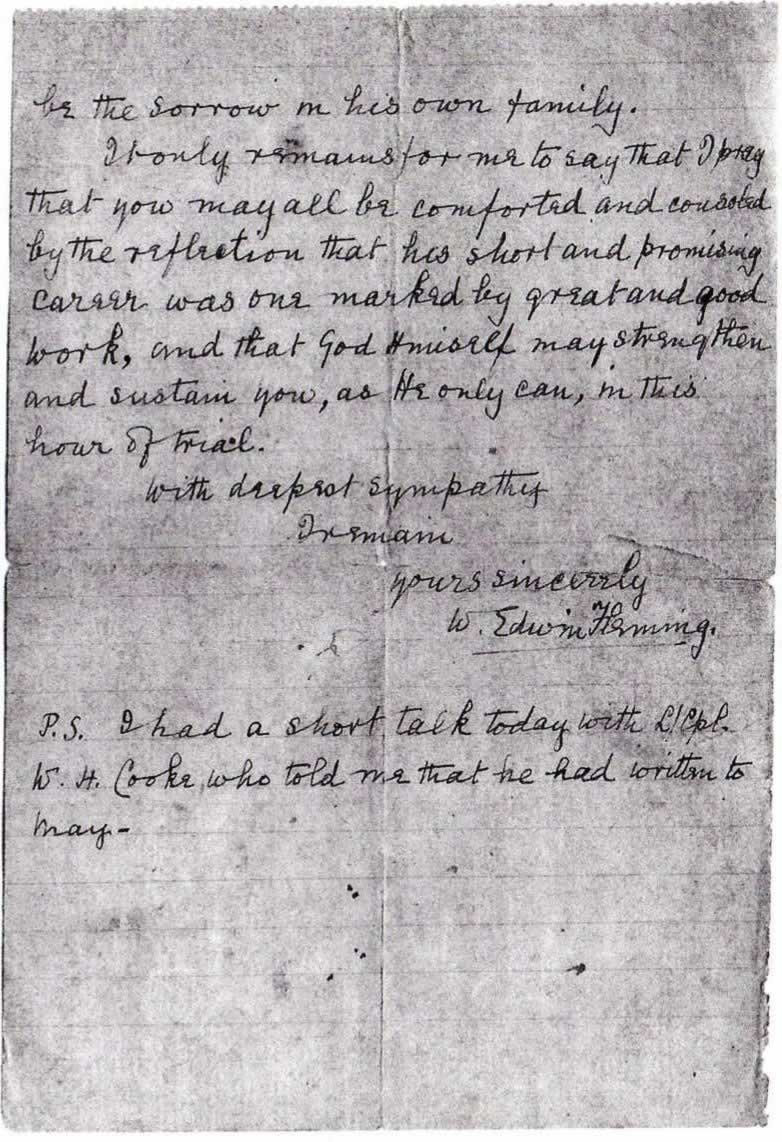 I set off to find out a bit about him. A nice man at the Great War Forum who helped me, told me about the Diamond War Memorial in Derry: Diamond War Memorial Project. This is a project to remember all the soldiers of the area who died in the Great War. Please look in and read about it all so that we don't lose Bobby and his mates again.
Just Barbara
© Just Barbara 2009
---
SOURCES
Three Cheers for the Deerys by Gardiner S. Mitchell. Yes Publications.
Commonwealth War Graves Commission
The member of the Great War Forum who gave me so much help and information