Lost at Sea
Seeking the truth about a sailor lost at sea and his mother's broken heart.
I grew up with a lot of stories and Norman's story is just one. I never knew the facts or details and neither did anyone else in the family.
Norman's story is a long one but one I feel should be told, even though he was just one more name, one more young life lost too soon, and because I don't know who else to tell apart from family who might show some interest, I am telling Norman's story to you.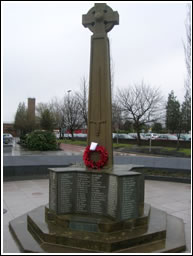 Dad was 3 years old when his cousin Norman was killed, all we knew was that he died at sea, no body was found, and that he was a Merchant Seaman. Granny Nelly's sister May, who was his mother, never gave up hope. She thought until the day she died that he would come home.
She had consulted many mediums and they had told her he was alive. May had another son and a daughter, but throughout her life she felt she had an empty space, a corner of her mind that no-one else could fill. She waited for Norman until she died about 20 years ago, expecting that any minute he would appear at the door and say "Hi Mum, it was a mistake, I was coming home".
That was as much as anyone could tell me, now I have the answers and today I told Dad.
Norman was 17 years old, and serving on the Norwegian tanker ship "Kolskegg", captained by Leif Soyland. Norman was one of seven British men in the crew, serving as a Saloon Boy. On March 29th 1942 the "Kolskegg" left Willemstad, Curacao, part of a convoy heading for Britain carrying fuel oil for the Anglo American Company.
On April 6th she was torpedoed by a German U- boat, and developed a heavy list but stayed afloat. The Officer on duty stopped the engines and called out to man the lifeboats but the Captain, returning from a rest, countermanded these orders as the ship was in no danger of sinking. However, some boats had already launched, the evidence is conflicting as to how many. One of the lifeboats had set off with (it was thought) 10 men aboard. The Captain decided it had to be left as a U-boat was in their vicinity.
The Captain set off towards Virginia at full speed but a U-boat followed, and the "Kolskegg" took another torpedo, inflicting heavy damage on the engine room. The stern was practically blown to pieces and the "Kolskegg" sank within 4 minutes, with the loss of two lives. The remaining lifeboats were manned and 21 hours later they were picked up by "Bush Ranger", a Panamanian ship, and the crew were delivered to Nassau on the Bahamas on April 11th.
According to Captain Soyland's later statement to the Consul at Nassau on April 13th, the missing lifeboat had 10 men aboard. However it appears that Norman and Ronald, two British boys who it had been assumed were with the launched life-boat were not, and if this was so only 8 men were on that life-boat.
Electrician Kilmark stated at the hearing in New York that he came out on deck after the first explosion to see two of the British boys launching a lifeboat to the port side, this boat being one the Captain said he had thought had been brought back aboard. The electrician tried to stop the British boys launching, but they appeared to be in a state of panic and he could not get them to understand him.
One of these British boys was Norman, aged 17, probably barely able to understand the words spoken to him, little more than a boy. If he had not taken to the lifeboat he would likely have survived and Aunt May would not have outlived her beloved son for whom she waited for the rest of her life but who never came home to her. Most of the crew who did survive were either on board the other lifeboat or among those who were still on the Kolskegg till she went down. In total, only four of the crew were lost.
Norman is commemorated on the Tower Hill Memorial, but Dad today said he does not think his name is on the local Ellesmere Port Memorial, as May never gave up hope that he was alive. So when I told him what had happened, Dad said he will check to see about Norman's name being added to the local memorial, since other people's names are being added as their stories are discovered.
This may seem long-winded to some, but I can't help feeling a bit proud and also emotional, that at long last Norman's story is known to us.
Lemon Nelly
Text and Photographs © Lemon Nelly 2007
Adapted from a thread written on Family Tree Forum by Lemon Nelly